3 August 2022
National Day of Health and Safety 2022
Today marked the Minerals Council South Africa's fifth annual commemoration of the National Day of Health and Safety in Mining. Since its inception in 2018, the goal has been to demonstrate efforts made by the industry in addressing health and safety-related issues, to reinforce its commitment, and to learn from one another to reach the common goal of Zero Harm.
The 2022 theme, Stepping up to the Challenge, aims to recognise excellence in health and safety in the industry and demonstrate the mining industry's commitment to achieving zero harm.
---
Virtual event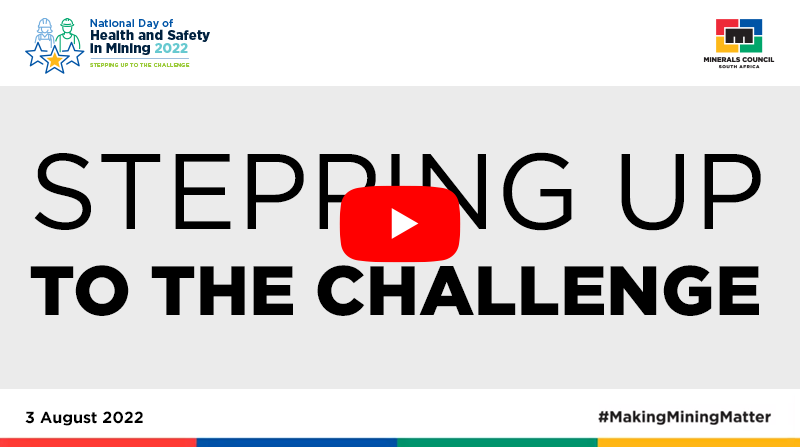 Health and safety case study videos
These videos were shot in July 2022. While it is no longer mandatory in South Africa for people to wear masks in all public areas, all COVID-19 protocols were strictly followed onsite during the creation of these videos to ensure the health and safety of all participants.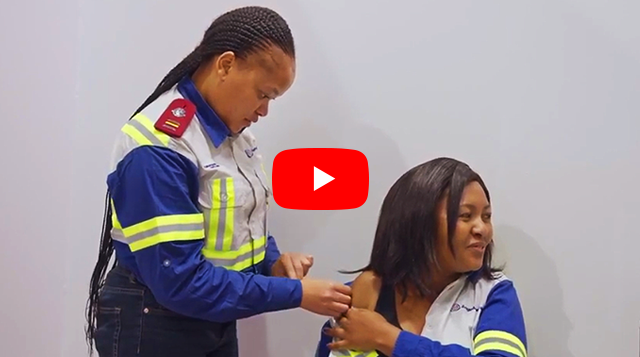 Overcoming vaccine hesitancy at Kumba's Sishen Mine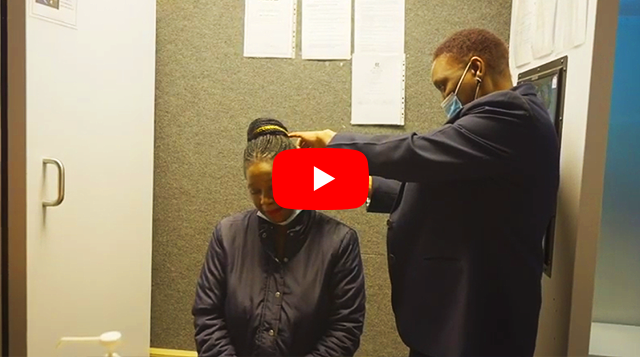 Noise management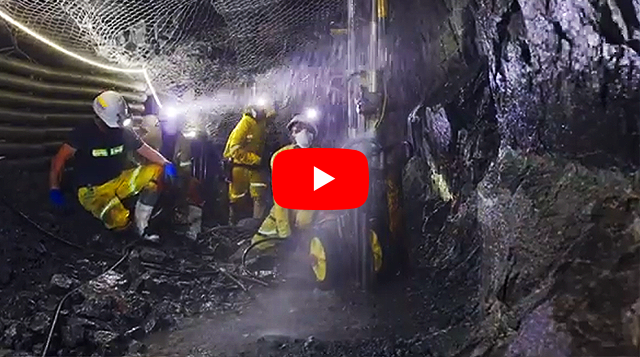 Tackling fall of ground through improved lighting at Northam's Eland Platinum Mine
---