1-2 March 2021
Minerals Council supports the first ever Global Women in Mining Summit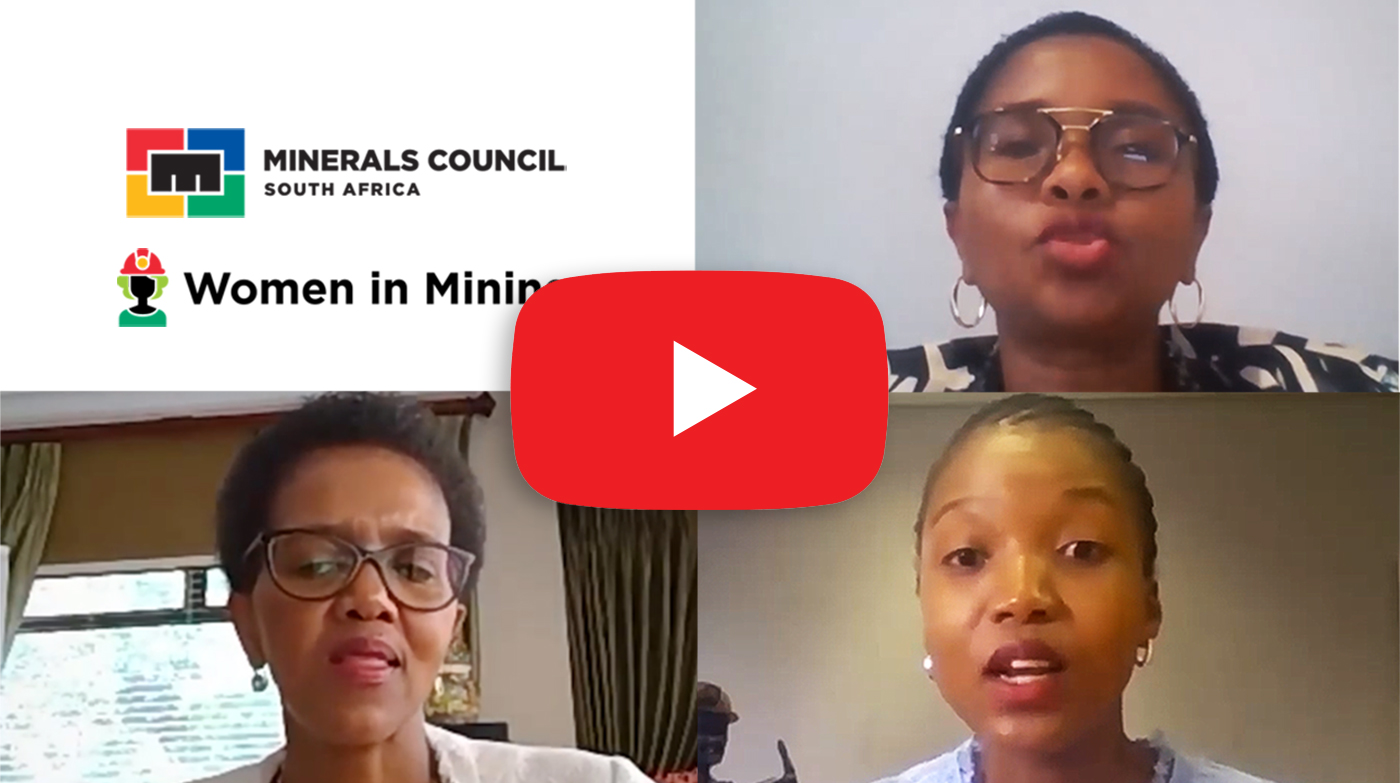 Minerals Council Women in Mining
The Minerals Council supported the first ever Global Women in Mining Summit, hosted by International Women in Mining, which took place on 1-2 March 2021.
WiM leaders from all over the world gathered on the virtual platform to participate in thought provoking workshops and collegial roundtables geared towards the creation of a common roadmap to success.
Nolitha Fakude, Chair of the Minerals Council WiM Leadership Forum, Dr Thuthula Balfour, Head: Health and Thabile Makgala, Executive Mining at Impala Platinum outlined the South African mining industry's Women in Mining strategy.
@IntWiM
#IWIMGlobalSummit
#WomenInMining
Resources: