The Minerals Council South Africa supports the accelerated economic strategy developed under the auspices of B4SA aimed at achieving much higher levels of inclusive economic growth to recover from the COVID-19 crisis, and the economic crisis that preceded it. The Minerals Council has been actively involved in the development of the strategy and has identified a number of critical areas for the mining sector that need urgently to be addressed if the recovery is to occur and output and jobs saved and expanded in the next four years.
B4SA has identified as priorities the following: the critical need to improve the country's competitiveness and ease of doing business rankings; urgent steps to improve business and investor confidence; significant structural and institutional reforms; policy consistency; regulatory reform; addressing crime and corruption; infrastructure investment; SOE restructuring, optimisation or exit; energy industrialisation strategy; economic transformation and supporting BEE; addressing skills shortages; and investing for modernisation. Each of these are critical for the recovery, sustainability and growth of the overall economy and the mining industry.
The Minerals Council has been specifically involved in developing industrial strategies, including mining. The following critical issues have been developed for the mining industry:
Regulatory reform

Modernisation

Energy supply

Infrastructure development
Intensified community investment

Exploration strategy

A government industry task force to expedite high-impact projects

SA investment promotion
If the right actions are taken in these spheres, it could result in an additional $3.6 billion in mineral sales, $0.3 billion additional tax revenues, 70,000 jobs saved and an additional 26,000 mining jobs and 47,000 indirect jobs by 2024.
Media Briefings
B4SA economic relief measure materials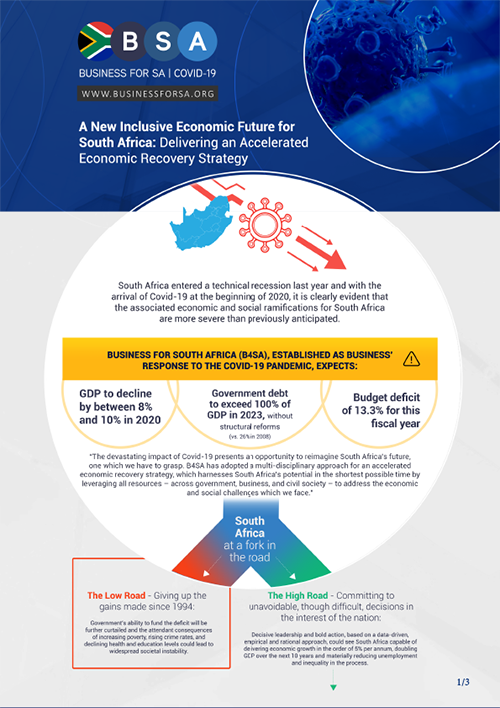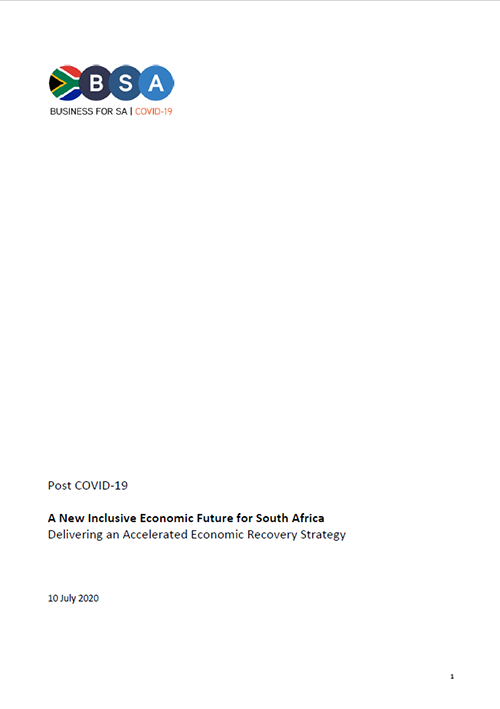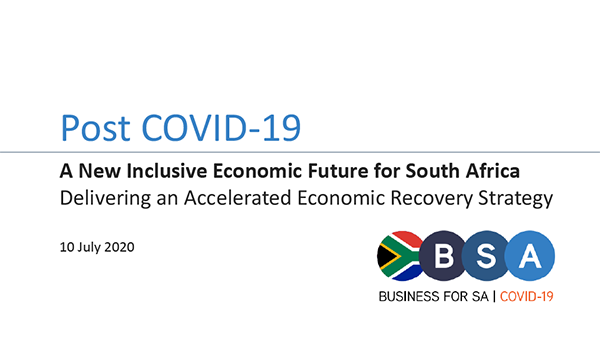 Presentation: Economic recovery strategy
(10 July 2020)
Resources